Reliable Services
Our professionally educated and fully qualified pocket gopher review expert will get the job done.  We offer a range of services, including: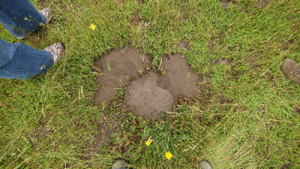 Our pocket gopher surveys are approved by Thurston County, and you can count on our results. 
If you are considering a building project, purchasing land, or any other activity that could be restricted due to the presence of Mazama pocket gophers in Thurston or Pierce Counties, count on us to help you navigate the federal, state, and county regulations–and get the reliable information you need.  Pocket gopher surveys don't have to be a deal breaker!